High Quality Network Installations  – Utilising the Latest Technology
Data  – Fibre  – VoIP  – WiFi  – CCTV Security  – Power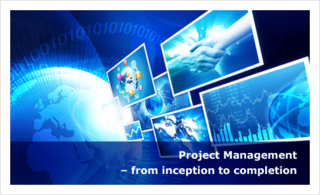 Skills NZ – Goodman Property Highbrook – Commercial Fit Out
(Part of the new Goodman Property Highbrook expansion, which comprises commercial office space, retail and parking).
Cablecom installed fibre optic backbone cabling through the site to link the new office tower with the existing building IT Server Room. This campus backbone installation enabled Skills NZ to have connectivity without relying on the Telco providers for WAN services to their new commercial office. New Horizontal Structured cabling was installed within the new floor to provide end user equipment to connect to the network.  Data cabling was installed for wireless access points to utilise. Cabling was tested using Fluke Networks testing equipment.
Gunnersen NZ – New Distribution Centre & Business Relocation
(We installed the following IT infrastructure as part of their office fit out and warehouse build):
CCTV installation, supply & install of Panasonic security cameras throughout our warehouse.
WIFI commissioning, cat6 data cable, supply & install of Motorola wireless access points.
IT Services, SFP for fibre, network switches, Comms Room design, build & install.
Fibre Optic cabling install to link the warehouse IT cabinet with our IT Comms Room.
Data Cabling, cat6 network cable solution, structured cabling for office fitout.
IT Project Management, design & install. Telco demarcation provisioning.
Target Furniture – Head Office Move & Distribution Centre Fit Out Auckland
(When Target Furniture moved their Head Office to East Tamaki we installed):
Project Management, Design & Build and Support for the IT Infrastructure project.
OM3 fibre backbone to link the server room, office and warehouse despatch offices.
Cat6 data cabling for IT equipment, wireless access points, cctv cameras.
Testing of structured cabling using OTDR & fluke test equipment.
IT cabinets to house equipment.
MPA New Zealand – Business Relocation
(Planned & implemented facets for MPA office fit out & business relocation which included):
Design and build of new IT Server Room and Server racks.
Planning and installation of data cabling.
Electrical services and lighting fit out.
Installation of a new business phone system.
Telco line moves from demarcation and cutover.
Cctv Security camera installation.