Environmental Management
Cablecom Ltd is committed to maintaining good business practices to ensure that the environment is protected. Our goal is to have good processes and procedures so our work does not have a negative impact on the environment and we utilise resources effectively (including effective waste disposal and recycling).
To achieve this goal we will make the environment a priority on all of our sites and jobs and we will require active participation by everyone in our business to adequately plan the work we are carrying out and to act responsibly at all times.
Cablecom will comply with relevant environmental legislation, regulations related to the environmental aspects of our work. Investigate and learn from any issues and incidents we are exposed to.  Cablecom will work closely with its customers and suppliers to optimise solutions which are energy efficient.
Energy Conservation
Cablecom will utilise resources so that we are conserving energy and environmental resources. Some examples include:
Use of software, hardware to reduce need to go to site to scope jobs. Instead use things like teleconferencing & photos of sites.
Ensure workers can communicate efficiently & remotely with the use of technology and to help reduce travel energy impacts.
Rubbish: Dispose of rubbish responsibly. Taken offsite from client premises.
Reuse, recycle where possible. Dispose of old technology appropriately.
Travel route optimisation for service vehicles. Reduce pollution.
Consider the environment before printing documents.
Recycling: Recycle materials where applicable.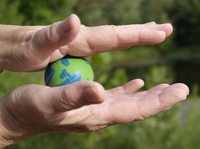 Hazard Management, Risk Assessment & Control
Cablecom will identify hazards in our workplace by completing a Task Analysis where required. We will include staff knowledge, experience & ensure our Task Analysis has identified relevant significant hazards & controls required to achieve our goal of our work to not have negative impact on the environment & meet Health & Safety requirements.
In terms of the environment, we will maintain a list of our chemical hazards (we don't currently use chemicals for work we do) & will obtain Safety Data Sheets (SDS) for them.
Our completed Task Analysis will be used for worker inductions, training, toolbox safety meetings, and workplace inspections.
All employees will have immediate access to SDS when working with these chemicals.
Refer to Cablecom safety processes for worker safety around hazards.
Training
Cablecom ensure that workers are aware of the Cablecom commitment to the Environmental Management Policy Statement.
Through our toolbox talk / pre start meetings workers are informed & aligned to the environmental matters related to each job.
Equipment, Product & Material Selection
We will take into account the environment when choosing product design and installation.
Some examples include:

Use the correct cable types for the applications, e.g. internal or external grade.
Connect plant & equipment to building management systems (BMS) where applicable.
Keep cable runs efficient and run as economically as possible.
Use of power equipment which is energy efficient.