Data Cabling for Auckland businesses
Whether it's data cabling, fibre optic cabling, structured cabling installation for phone, data, WIFI, CCTV or any other network cable wiring or cabling solution, we have the professionals for the job. As the name suggests, Cablecom are experts in a wide variety of specialist cabling requirements. We can take care of new network cabling design, build, installation, testing. And perform cable locating, fault locating and cable repairs on existing ethernet cables. And with over 25 years in the telecommunications field delivering results for clients such as the Ford Motor company, Auckland Council, NZ Police, Goodman Property, NZ Ministry of Education Schools, we've developed considerable expertise and professionalism in network data cabling installation.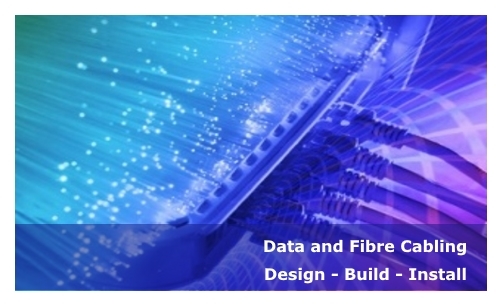 Before you get started
Before you get underway on a new data centre or server room build, or an upgrade to an existing office networking infrastructure, we suggest considering both, what your network cabling needs are today, and what they may be in the future. Fibre installation is more common practice and can provide cost effective high bandwidth solutions.
Passive optical network (PON) technology, including ethernet passive optical networks (EPONs) and Gigabit passive optical networks (GPONs), is being deployed globally in optical access networks for broadband network architecture such as FTTx (fiber-to-the-X) architecture that supports the emerging applications. Passive optical network technologies help user organisations achieve higher bandwidth, cost-effective speed upgrades, flexible network topology and legacy system compatibility.
Today's IT organisations are faced with diverse, and distributed infrastructures. Compounding their daily challenges, they are facing an exponential increase of network-connected (IoT) devices, many outside the control of IT. Cablecom are data communications specialists to support clients IT infrastructure. We will design and install a LAN cabling solution taking into account your requirements like cat6 cabling, cat6a cabling, FTTx fibre optic solutions, 5G capacity, cat8 cabling for data centre use etc.
The initial network design of your cabling installation layout is a key element to a successful project completion, as is the quality of the installation carried out. That's why we recommend having your internet cabling carried out by an experienced communications specialist. Getting the right expertise for the job will have your data cabling performing at maximum capacity for years to come.
Here at Cablecom, we take care of the entire process. From the initial consultation and reporting, through to the installation, testing, certification and asbuilts, we'll consult, project manage, network design, source equipment, install and maintain your cabling, and assist with any other ICT services or electrical services you may have.
What's more, we also perform IT relocations, office relocations, office fit outs & business relocations.
Cablecom supply a wide range of network data cabling and fibre solutions, and Cablecom structured cabling installations can be backed up with a 25 year manufacturers' performance warranty.
Contact Us today to discuss your data communications requirements!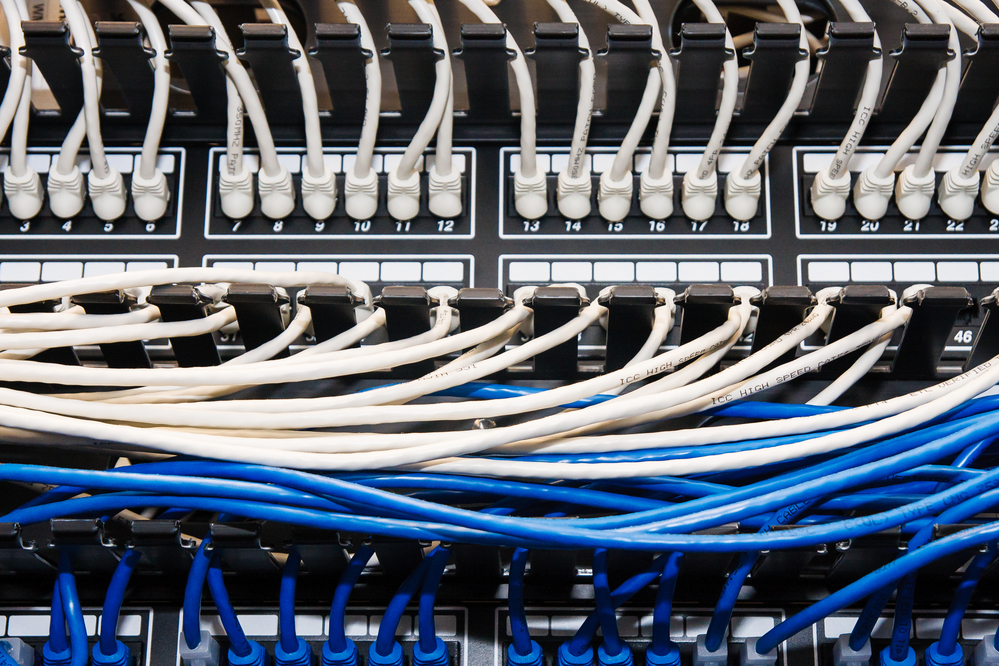 Fibre Networks 
Cablecom offer the full end to end process when it comes to fibre installation. We use OTDR testers like EXFO Fibre Kit to inspect and verify we have clean fibre terminations and work aligns to the IEC 61300-3-35 standard for fibre optic cabling. Fibre Optic Cable install & testing: ISO/IEC 14763-3.
Click here to find out more about our specialist fibre optic cabling solutions!. Taking care of your cabling and networking needs.
Data Cable Testing
Cablecom recommend testing of copper cabling and fibre cabling to ensure the termination quality and the optimal performance of the cabling. Our testing is carried out in accordance with industry standards. Certification can also be provided if required along with test results and asbuilts.
POE Testing of Data Cabling
Talk to us about your Power over Ethernet (POE) requirements for your data communications equipment.
We are able to apply specific parrameters to test cabling for POE capability to ensure,the data cabling installation is fit to carry not only data but also Power over Ethernet PoE for e.g. to support wireless networking wifi access points. Particularly when dealing with legacy cabling to support new telecommunications equipment deployments. PoE becoming common across structured cabling with standard PoE & PoE+ used to power devices.
Network Cabling Related Services
Data cabling, ethernet cable, network cable,
Structured cabling, LAN cable,
Internet cable, UTP cable, rj45 cable, Cat 5,
Cat 5 cable, cat5e, cat6 cable, Cat6 wiring,
cat6a, cat 7 cable, gigabit Ethernet cable,
Cat6, Cat6 data cabling, computer cables,
Fibre cable, fibre optic cabling, fibre installation,
FTTx, FTTB, FTTO, FTTD, Data Comms,
Cable Systems, GPON, PON, 5G,
Cable locating, civil works cabling,
UFB – Ultra Fast Broadband cabling,
Telephone cable, PABX, IP phone systems,
Wireless network, WIFI, WAP, Wireless LAN,
Computer network cabling,
CCTV security cameras, POE cabling,
AV Audio & video solutions,
Office networking, office fit out,
Office relocations, IT equipment relocations,
IT structured cabling audits,
Comms & server room design & build,
Data centre cabling & cloud infrastructure,
Fault location, repairs & maintenance,
Cable tester, data cable testing, fiber test,
Testing & certification to industry standards,
Certification, warranty and asbuilt drawings,
Electrical Services (Talk to Cablecom)
Power, Lighting, UPS Power – Installations
Electricians experienced in renovations,
New build industrial & commercial sector.
Testing & COC Certificates provided.
Quality service guaranteed.
Power installation & maintenance
Cable tester, data cable testing, fiber test,
Lighting installation & maintenance
UPS capacity requirements, installation
Switchboard upgrades, surge protection
Testing & COC Certificates provided.