Get the best out of your network cabling, telecommunications infrastructure and cctv
With good, sound advice from experts in data cabling, fibre optics, telecommunications, wifi,
server room and data centre infrastructure design & build, electrical and cctv security systems.
And years of experience with office refits and relocations.
Cablecom is a NZ owned and operated telecommunications company which has been servicing Auckland businesses since 1992.
We design, build and install data network cabling, fibre optics, phone systems, wifi, electrical and cctv security systems. We support
and service our clients and provide specialist cable fault finding.
Cablecom support from small local business to large global companies with multiple offices.  We supply, install, and support a comprehensive range of products. We have the network cabling specialist to design and build your office networking system
and carry out the cabling installation. Years of experience with office refits and relocation's.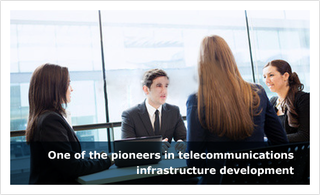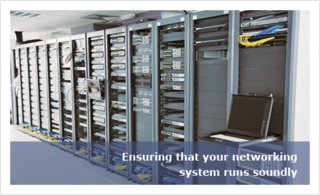 We specialise in the following services:
Data and Fibre cabling – Design, build and project management for new office data cabling systems. Cat5e wiring cable, cat6 data cabling & cat6A cabling installation. Fibre optic cabling and others depending on the required solution.
Electrical, lighting, UPS power – Experienced in renovations, new builds and day to day electrical changes, in a number of industry sectors. UPS power solutions aligned to client business continuity plan.
Office networking fit outs and IT equipment relocations – Years of experience with office refits, office networking and perform office relocations. Business IT Relocation company.
IT cabling audits, testing and fault finding – Our experienced technicians can test infrastructure, identify and resolve faults.
Server Room & Data Centre Design & Build – Years of expertise with design & build of IT comms rooms. We move IT cabinets, servers, switches, rack mount equipment, setup and test ready for use.
Wireless Networking & WIFI – Supply & install cabling, wireless access points (WAP) & WIFI equipment, network setup.
Phone systems, IP Phones, Intercom – Providing telecommunications solutions for over 20 years. Support the older analogue pabx systems and install, support the new digital and IP based systems.
Security cameras & CCTV – Quality assured security camera solutions and packages for business or home.
Audio Visual AV solutions – We supply and install TV, projectors and general audio video hardware.
Link to Customer Testimonials page.  Link to Contact Us page.
Experts in the telecommunications industry, with decades of experience
Unlike some companies who may try and up sell you a bunch of products that you don't need, we focus strongly on the consultation process, so we can understand your business needs and find the right infrastructure and products at the most cost effective price. Our network cabling specialists have years of experience.
We can then carry out design, build and installation which is aligned to your business needs. Many customers rely on us for ongoing support. We work to industry standards offering piece of mind that your infrastructure is maintained to best practice. We can install network cabling installation to a cable manufacturer 25 year warranty e.g. cat6 cabling solution.
Examples of some standards Cablecom work to:
AS/NZS 3080 – Telecommunications installations
AS/NZS 3084 – Telecommunications pathways and spaces
AS/NZS 3087.3 – Field Testing of Fibre Optic Cabling
AS/NZS 3000 – Electrical installations
AS/NZS 3760:2010 – Electrical equipment check/ test & tag.
AS 1530 part 4: Sealing penetrations.
ISO/IEC 14763-3 – Fibre Optic Cable Testing and IEC 61300-3-35 Standards.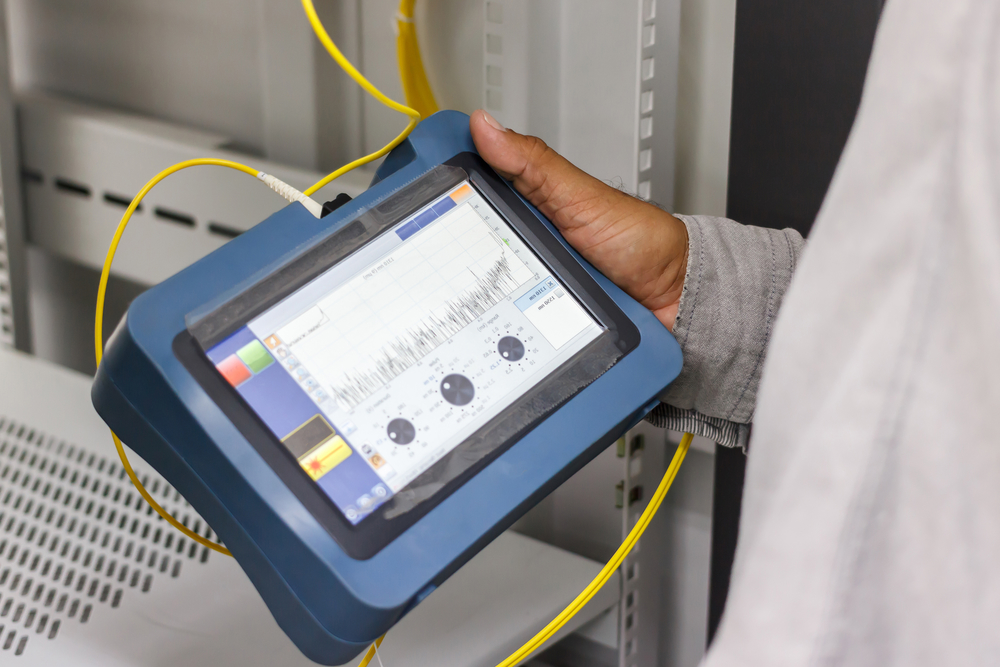 Backed by a 100% workmanship guarantee
We won't leave you in the dark!
With a 12 month workmanship guarantee, you can be rest assured that if there are any issues with your networking system,
we'll be back to put it right.
You can also call us at any point if you are in need of technical support for any network cabling problems or issues.
Or you would like to discuss network cabling solutions. So whatever cabling you prefer e.g. a cat5e wiring cable installation
or something newer like cat6 or cat6a give us a call to discuss your requirements.
Our aim is to provide our clients with a high quality installation, utilising the most advanced technology available,
designed, installed and maintained with technical expertise and ongoing support whenever required.
More info on Cablecom services…
Planning of office networking systems
Premium service for all data cabling jobs
Quality security camera products