Fibre Optic Cable, Fibre Installation and Fibre Network Infrastructure
After smoother streaming? Faster uploading and downloading fibre speed, and better capacity for multiple users?  Fibre optic cabling has sped up commercial digital communication around the world. And right here in Auckland, New Zealand, we're keeping pace with the best. For over two decades Cablecom have provided specialist fibre optic cabling services for a wide variety of organisations, working directly with clients and telecommunications service providers to design and install fibre cabling solutions and carry out fibre cable testing.
Cablecom provide fibre optic cable infrastructure:
Fibre to the Building, inter building fibre, fibre to the Desk,
Single mode fibre cable and multimode fibre optic cable installations,
Provide ultra fast broadband (UFB fibre) within commercial premises,
Civil Works (backbone cabling, cable locating, drilling, traffic management),
Test, certify, warrant to industry standards using fibre equipment Fluke & OTDR,
Advise on data cable network design to enable your network to run at its capability,
Fibre equipment; media converter, network switch, fibre tray, pigtails, fibre connectors.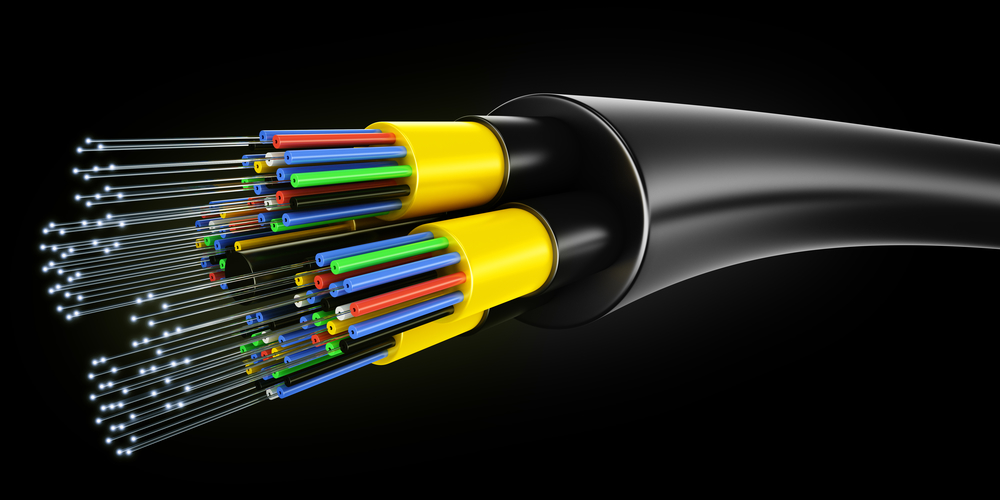 Trusted by our clients to deliver high performing fibre optic internet, reliable data cabling, we provide specialist expertise across a wide variety of networking needs. We can project manage the full process. This means taking care of everything from the audit, to the design, build, testing, certification, implementation, documentation and ongoing maintenance & support for the fibre network.
Here's what an average day for us could look like. We could be supplying and installing fibre cable, hardware and fibre connectors. Our fibre technician could be providing technical advice prior to a fitout, advising on which scalable fibre optic solution will work for the company both physically, and in terms of fibre speed bandwidth. Or, a fibre technician could be carrying out testing of fibre cable and certification using Fluke & OTDR testers. Whatever the requirement, whether large or small, we strive to ensure our clients receive an efficient, timely works completion for their fibre installation.
Always up for a challenge, our Cablecom experts are often called upon to investigate under performing legacy fibre cabling. Putting our expertise to work for our clients, we develop solutions to optimise existing fibre networks. In many cases we can accommodate legacy fibre installation while implementing the latest in fibre optic technology.
Fibre installation is more common practice and can provide cost effective high bandwidth solutions.
Passive optical network (PON) technology, including ethernet passive optical networks (EPONs) and Gigabit passive optical networks (GPONs), is being deployed globally in optical access networks for broadband network architecture such as FTTx (fiber-to-the-X) architecture that supports the emerging applications. Passive optical network technologies help user organisations achieve higher bandwidth, cost-effective speed upgrades, flexible network topology and legacy system compatibility.
Cablecom are data communications specialists to support clients IT infrastructure. We will design and install a LAN cabling solution taking into account your requirements like cat6 cabling, cat6a cabling, FTTx fibre optic solutions, 5G capacity, cat8 cabling for data centre use etc.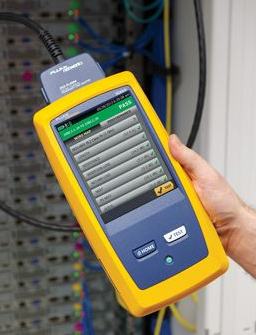 Cablecom maintains a strict adherence to quality standards for fibre optic cable installations.
Fibre standards Cablecom aligns to includes for e.g:
Work in accordance AS/NZS 3080, AS/NZS 3084.
AS/NZS 3087.3 – Field Testing of Fibre Optic Cabling.
ISO/IEC 14763-3 – Fibre Optic Cable Testing and IEC 61300-3-35 Standards
Looking for a comprehensive fibre optic solution.
Contact us today to discuss your project requirements.